About the Jazz Jackrabbit series
Jazz Jackrabbit is a video game series focusing on the eponymous character Jazz Jackrabbit, a intergalactic soldier of fortune, and his fight against the dastardly Devan Shell, in a science fiction parody of Aesop's The Tortoise and the Hare. The series is the brainchild of Arjan Brussee and Cliff Bleszinski and was developed by Epic MegaGames, debuting on the IBM PC in 1994.

Sister Wikis and Friend Sites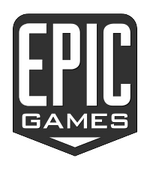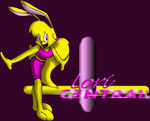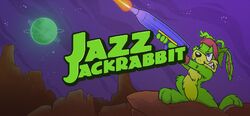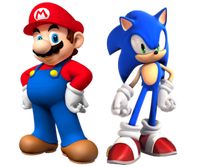 Platformer Games
Go to these sites for info or for help with your own wiki!
A Hat in Time • Azure Striker Gunvolt • Banjo-Kazooie • Bloodstained: Ritual of the Night • Broforce • Castlevania • Cave Story • Code: Hardcore • Conker • Contra • Crash Bandicoot • Croc • Cuphead • Donkey Kong • Drawn to Life • Epic Mickey • Ganbare Goemon • Geometry Dash • Jak and Daxter • Jazz Jackrabbit • Kirby • LittleBigPlanet • Mario • Mega Man • Metal Slug • Metroid • Oddworld • Ratchet & Clank • Rayman • Shantae (and WayForward games) • Shovel Knight • Sonic • Spyro the Dragon • Strider • Yooka-Laylee
Want your community included? See how!
See all of our Platformer gaming wikis!